It was a hot but colorful day in Singapore, the four of us trek a couple neighborhoods to snap photos, wheelie luggage full of clothes in tow. While on break, I suggested a cold beer, and some pita with hummus, too — this bit is important :)
Check out these awesome shots by my friend Jonathan Pizarro, featuring a few of my tanktop and shirt designs!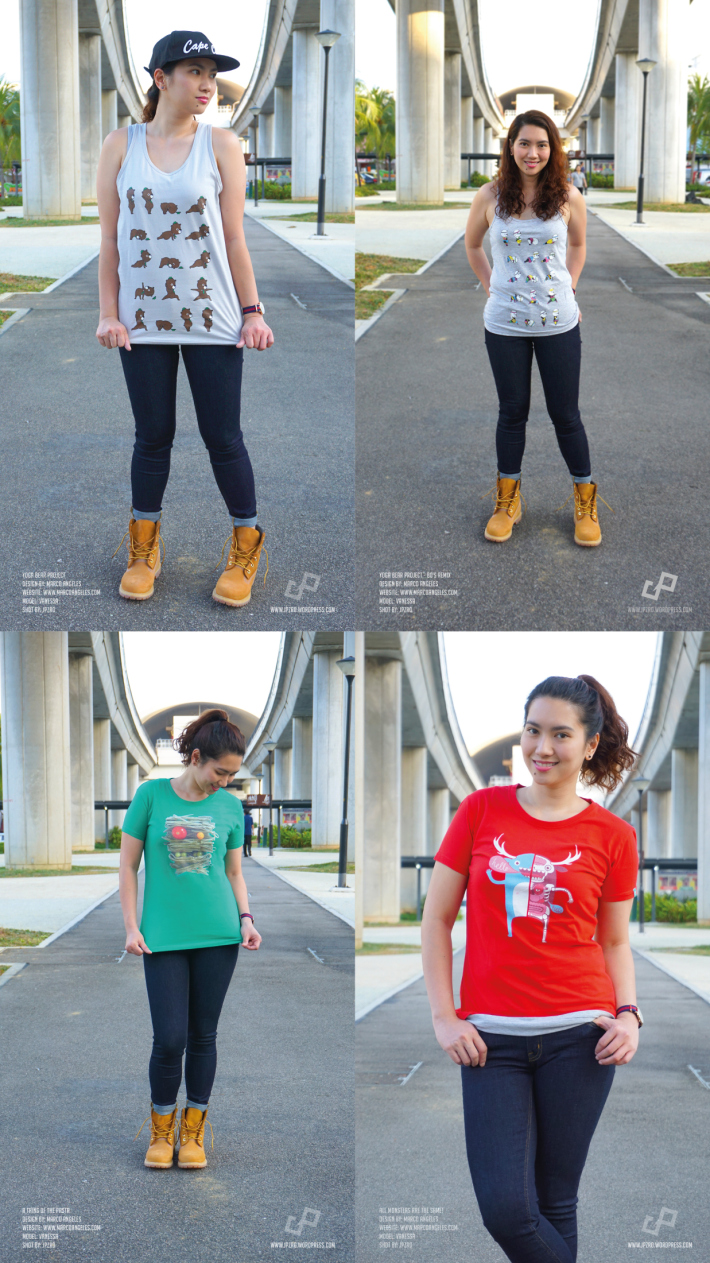 See his other shots that day: Street Style.
For more of JPZRO's works visit jpzro.com.
Photography: Jonathan Pizarro
Model and MUA: Vanessa